School Catalog Annual ReportPerformance FactSheet
View AAA Institute – Annual Report Summary at BPPE.ca
Mission
AAA Institute uses sound educational practices in cutting-edge fields, anticipates the needs of the coming marketplace and inspires staff, faculty and students alike to strive for excellence in education.
Vision

AAA Institute will situate itself on the leading edge of vocational and ESL private postsecondary institutions while developing progressive programs to serve both growing and emerging industries. AAA Institute will be well known for its legacy of ambitious, highly-qualified graduates and faculty members who are leaders in their fields.


Our Values

Excellence
Integrity
Passion
Respect
Empowerment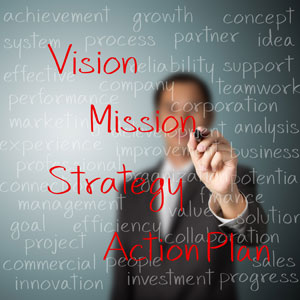 AAA Institute was founded in 2007, and is dedicated to providing students with the highest quality vocational training and professional certification programs in the industry.
AAA Institute™ is a private institution, approved by the Bureau for Private Postsecondary Education and is in compliance with state standards as set forth in California Private Postsecondary Education Act of 2009 (as amended) and Title 5 of the California Code of Regulations.
Today, AAA Institute is one of the fastest growing postsecondary institutions in California operating its main campus in Van Nuys, and two satellite campuses in El Monte and Torrance.
AAA Institute offers an array of professional training and certification programs designed to meet the current needs of today's industries. We currently offer over 30 courses within the Healthcare, Information Technology and Business Management curricula such as Medical Billing, Microsoft Office, SQL Programming, Security Guard, and Project Management Professional (PMP®) certification to name a few. We are focused on providing our students with the highest quality education and certification programs and employers with the most qualified and best prepared workforce.
Currently, our visionary leaders and dedicated instructors are responding to the growing needs of businesses and governments across the globe and will continue to partner with local and international businesses and institutions to bring an ever expanding repertoire of advanced programs such as nursing, medical assistance, ESL and other cutting edge programs that will help prepare today's workforce for the growing needs ahead.
Debbie Robins, PMP, ACP – Former Student

I had the pleasure of taking Chuck's PMP & PMI-ACP classes at AAA Institute. Chuck is an engaged & supportive teacher. I believe that his leadership & guidance were an integral part of my passing both exams the first time around! I am forever indebted to him for his support. Chuck was also always positive and optimistic about passing the exams. He made himself available for late night, early morning, weekend questions that came up during my crazy hours of studying!! Thanks again Chuck!
George Grigorian – PMP Student

I've been a student at AAA Institute since March and
I've been very lucky to have Chuck Ausburn as our instructor. Chuck is
one of those teachers that are very hard to come by. He is very
dedicated and caring but he also has true life and work experience in
the field. This is a very hard to come by combination that makes him
truly a very valuable teacher.
In my book, Chuck is like a pot of gold on top of a mine of diamonds.
I have completed my PMP classes with him and now I am taking ACP
certification classes. Every class with Chuck feels like he gives us
giant bags of knowledge and information and on the way out he makes
sure we have a backpack full of tips and snippets and then a bag of
chips for the road. He never hesitates to answer any questions for us
or do anything to help us learn more and become a more knowledgeable
and full circled Project Managers. Not only in a consulting role but
also in a mentoring role. I feel very fortunate that I decided to take
classes at AAA Institute and also that I ended up in Chuck class and
got to know him.
Thanks AAA Institute for providing your students with mega talented
and dedicated teachers like Chuck!
Keith Baptista
I joined AAA institute for my PMP and CBAP in February 17, 2015. I must take time out to express my sincere gratitude to every staff at AAA Institute for enhancing my life and the life of others. AAA Institute is a truly special place. You feel the warmth, Love and encouragement, as soon as you enter the front doors. The staffs are very competent and caring professionals who treat everyone with respect and integrity. Everyone has been very amazing, supportive, understanding and encouraging.
The Career and Counseling Services Department has helped me tremendously in my job search. Not only are the great services, such as: resume critiques, mock interviews and career advice available, but the staff gave me personal insight that helped me nail my dream job.
Dr. Has is great lecturer he makes studying fun and keeps encouraging you to work hard.
I will recommend AAA Institute to all my friends who want to study and enhance their skills, I have even referred friends into AAA Institute and they are very happy as well.
Once again I would recommend AAA Institute to anyone who wants to study and get ahead in life.
Tess Garcia
I was a student in this school last year! Great learning, wonderful staff, big hearted people! They truly want you to succeed, and assist you in every way they can! I love this school!
Chris Gray
Dr. Rizvi made it fun with his sense of humor. He was very patient and was able to articulate concepts fully and clearly. AAA Institute overall has been very beneficial, as far as providing additional events such as seminars, networking opportunities, etc., Overall, a very warm and inviting environment. Well done!
Guy Sellars
Referred by a good friend, AAA Institute has exceeded my expectations. The staff is excellent, charitable with both their time and talents. The course material was on track for what I need in my next career move. Dr. Ellie Miraftabi, MFT, Ph.D., Director of Counseling and Career Services, has been a valuable partner in encouraging me to expand my comfort zone and helping foster a positive environment. Thank you all for your support!
Sherin Abdalla, PMP
Director, PMI-LA Chapter North LA Satellite Meeting
My experience with AAA Institute and its staff has been nothing less than magnificent. I was laid off a few years ago and was looking for a good, reputable school that can help me further my career by furthering my education. After looking at several other organizations without positive results, my recruiter recommended that I contact Dr. Rizvi at AAA. From the moment I met Dr. Rizvi I was sold.
Worried about completing and submitting all the paper work in time prior to the next PMP class that Dr. Rizivi was going to start in three days, Shah put my worries at ease by expediting my paper work. The whole staff stood behind me, supporting me every step of the way. I found Dr. Rizvi's class to be informative, educational, and highly valuable for my career advancement. I always had help when I needed it, even if it meant one-on-one tutoring a few times during my tenure at AAA. Because of AAA in general and Dr. Rizvi in particular, I passed my PMP exam on the first try. I recently completed my PMI-ACP class and am currently studying to take that exam as well.
AAA Institute offers many certifications in various fields and I highly recommend them for anyone that's serious about enhancing their career.
Scheilla Raffaeli, PMP
My experience with AAA Institute has been of a strong partnership. They are not only a school delivering state of art classes. They are professionals that care about your situation, care about your needs, and use all their resources to help you to achieve your goals. I have had an amazing experience with Dr. Ellie who has coached me in my career transition. "What do we want to accomplish together?", one of the first questions she asked me. Note she used "we". AAA partners with you. Also, Shah took the time to understand my professional needs and guide me towards the classes I should take. In my case: C# and VB.Net.
And my classes were great and I thank instructor Max for his professionalism and knowledge.
Haru Mills
AAA Institute offers top quality training classes. The staff and instructor were extremely helpful. I enjoyed my training there. I would highly recommend AAA Institute to anyone interested in taking various software/technology classes. AAA Institute is the best!
Alan Waters
What a blessing to have AAA Institute available to me after being laid off from work.   The staff have been extremely friendly and helpful with some valuable retraining on job skills that I hope will eventually help me to get back on track with my career.  I would recommend AAA highly for anyone interested in enhancing their skills or even taking a class that is something new for themselves.
Norma Rodriguez
I am thrilled to update that I am employed at Antelope Valley Cancer Center as a Patient Coordinator/HR assistant. I had been unemployed for over a year and times were difficult for me and my family. I searched and applied for employment to no avail. When it felt like I had lost hope, I came across AAA University and attended their Medical Billing course. I was blessed to have an amazing instructor. Not only did she teach the course, but she also gave me the tools and most importantly the confidence I needed to succeed. I'd like to take a moment and thank Ms. Dorsey for all your knowledge and patience with every single one us who took your course. Thank you to all the staff at AAA University for the bottomless support and direction to a bright future.
Zuleyma Corral                                                                                                                                                  
I am delighted to inform you that I have officially received a job offer from Kaiser Permanente as an Administrative Specialist III and I want take this opportunity to thank you for the limitless support and guidance. This past year has been extremely difficult for my family and I and many times I can truly tell you that I did not see any hope.  When I found out of the partnership between AAA University and the WorkSource along with the training they were offering, it was then that I began to feel and see the sense of opportunities that I still had. Shortly after I registered in the class and I added the information on my resume, I began receiving calls from employers that were interested in interviewing me. The tools and fundamentals I learned during the MS Office training where a key factor in determining whether or not I was qualified for the position at Kaiser. I passed my MS Office test with flying colors.
This may not seem like a big deal to others, but for me personally, it is the beginning of a new chapter in my life with endless opportunities for growth and improvement and I couldn't have done it without your help.  Thank you all for your encouragement and the time you took to coach me and provide constant feedback which put me in the position I am in now.  It has been a pleasure to have met you all.
Mohsen Farry, Partner, Comprehensive Software Technology Corporation (CSTC)
I recently took a crash course with Hasnian Rizvi on Project Management Body of Knowledge in preparation for taking the PMP Certification exam. I found Hasnian a very knowledgeable, patient, and caring instructor. Through his outstanding one-on-one instructions and valuable tips I was able to confidently pass the test the first time. Hasnian knows how to customize the course material for your level of knowledge and experience. I highly recommend Hasnian and AAA Institute Corp, the training company he is affiliated with. I will consider taking similar courses with Hasnian again when I am ready to go for my Six Sigma or PMP Certificates.
Leonardo Trebels, PMP
I took the Project Management / Organizational course from AAA Institute at the end of 2010. The instruction provided by Hasnain Rizvi was top notch and had prepared me to take the PMP (Project Management Professional) test from PMI and pass it the first time. If you follow his course and study, the PMP test should be attainable within a short period of time. The live online classes were convenient and allowed me to be flexible. I would highly recommend this course to any one that manages projects. It really opened my eyes to the professional realm of project management, and given me the tools to work with greater efficiency to manage all sizes and types of projects.
Miguel Uc
"I received my Project Management Professional Exam prep from Has through AAA Institute Corp. He was a great instructor and knew exactly how to train his students in preparing for the PMP exam. I believe that through his course instruction, I was able to pass the PMP the first time around. I recommend him to anyone seeking to pass their PMP exam and learn the core fundamentals of project management through the eyes of PMI.
Tony Della Ripa, PMP
"Hasnain is an amazing teacher; he laid the foundation for me passing the PMP exam. I wouldn't have done it without his knowledge and guidance.
Susan Parrott, PMP
"Hasnain Rizvi is an outstanding professional instructor whose dedication and knowledge greatly contributed to my success of gaining my PMP Certification. His teaching method of relating his own business experiences to PMBOK methodology made difficult concepts simple and easy to understand. His expertise and insight on the materials provided excellent learning techniques and tips for studying. I highly recommend Hasnain Rizvi to all who would like to pursue their PMP Certification.
Craig Rohan, CPA PMP MBA
"Hasnain is not only is a great instructor (patient, clear and concise), but also very personable. He truly cares about you as a person and how you grow and perform. It is a pleasure to work with him.
James Muh
Thanks to your (AAA Institute) training, I was able to land a great job at Amgen, Inc. in Thousand Oaks as a Project Manager III. Keep in touch!
Arlene Altshuler
I've already gotten an offer for Web Reporting and Development position with Sears Holding Company in Chatsworth.  For now the job entails working with VB, classic ASP, and JavaScript.  However, they want to move to C# and ASP .NET in the near future.
Thank you (Max) so much for teaching me how to use ASP .NET.  I know I've got a lot more to learn, but I don't think I would have gotten this job without the C# and ASP .NET knowledge that I currently have.  It made a big difference when they tested me for this position last week. 
Fidel Gruber
My experience in AAA Institute was a pleasant one. All its staff members were really helpful and courteous. AAA Institute's staff members always tried to accommodate to your needs at the time when their students are at the most difficult time in their life, going back to school to learn a new skill or updating an old one.
Stephen Foster is an instructor for AAA Institute that will guide the student through a vast amount of knowledge as he is preparing the students to get ready for the new career. Stephen Foster is well versatile and resourceful instructor that always tried to find a way to make the student to understand as he will approach the subject from different avenues.
Brian Neal Jacobson
Well, it worked!  Two days after I obtained my certification, I got a phone interview.  Two weeks after I obtained my certification, I got hired as a project manager.  After seven months of being unemployed I got a job within two weeks, the paperwork is through and I start Monday…
Thanks for everything (AAA Institute)
Galen Paolini, PMP
Hasnain did a fantastic job preparing me for the PMP exam. Not much else was needed outside of his lectures and recommended resources. I HIGHLY recommend AAA Institute and Hasnain if you plan to earn this certification."
Anna Rowley, PhD PMP
Hasnain Rizvi is an impressive person to be taught by. His knowledge of his specialist areas is deep, and communicates with great skill and clarity – sprinkled with a healthy dose of gentle humor. He is always ready to help. An outstanding professional indeed.
Deborah Kotnik, PMP
Hi Shah – just wanted to follow-up on the PMP Exam I took on Monday March 5.  I passed the exam.  This is the first time I took the exam.  I want to again thank you for all the training help that you instructors provide.  In preparing, I memorized the knowledge and process areas along with the inputs, outputs and tools.  The simulator prepared me for the type of questions.  Most of the questions were thought provoking, such as which should you do first or what course of actions should you do first.
Anyway, your training program is wonderful and extremely helpful to pass the certification,
Thank you again