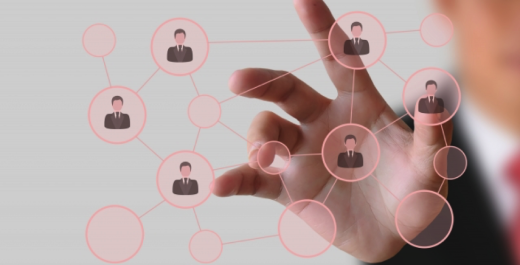 The rapid evolution of disruptive technologies over the past decade has created a customer and employee base that is more mobile, and more socially empowered to make informed decisions leveraging multiple channels of information on the internet. The leading disruptive technological changes include mobile, social, cloud, and big data, among others.
Impact on Businesses
The impact of new and ever changing technologies on businesses is extraordinary. It has affected the role and objectives of every business's marketing strategies (ranging from social and search, to web and mobile), customer service, and customer relation management among others. Where once business leaders had relied on IT to reach newer markets, improve productivity, and increase efficiency while assuming a constant and consistent customer behaviour and experience, these newer technologies have made that customer experience dynamic.
Now, businesses executives are tasked with the challenge of remaining abreast of the technologies and trying to integrate these disparate groups to work holistically and in harmony with one another. However, to remain abreast of this change, I believe core business models of every organisation need to rapidly evolve — ones that make it easy to initiate process improvement and change initiatives by leveraging their market and business data and hence create a strategic and continuous process improvement plans.
To affect such changes, many businesses are entering into what can be termed "digital transformations".
The Dynamics of Change — Entering into an Era of Digital Transformation
Customer behaviour have fundamentally changed, challenging existing business paradigms and models. These changes have raised important questions including: How is this shift affecting businesses? How should they respond to it? What are the inherent opportunities that businesses can leverage to innovate, differentiate, and grow? And how can businesses leverage these disruptive technologies to transform themselves cost efficiently?
Positive change revolves around understanding the new digital customer experience and emergent technologies. Once we have that, it becomes easier to modernise, optimize, and integrate digital touch points by strategically refocusing and reorganising teams, add newer structural hierarchies, and managerial roles.
Primary technologies include cloud, social, big data, geo-location, gamification, etc. whereas newer managerial roles may include Chief Experience Officer and Chief Digital Officer, among others.
Does a Roadmap to a Transformation Exist?
Digital Transformation is a demanding task, however it has been in effect for a while, and though it is still in its infancy and no linear tried-and-tested model exists to approach it, certain core requirements and dependencies can be perceived. These include a committed strategic investment in understanding differences between traditional customer relations (and employee management) strategies and the new digital customer/employee behaviour and rethinking customer values, leveraging Big Data, , and developing and executing operating models that take advantage of what's newly possible for competitive differentiation.
The aim of every organisation hoping to transform their business is to stay relevant in a digital era, grow opportunities and profits, and efficiently scaling during that process. The challenge however is to know how fast and how far to go with the transformation while retaining sustainability and scalability within the business model.
Let this initial post be a call to engage in further professional discussion. How have you been using digital technologies to implement a more robust enterprise solution? Share your thoughts!
Copyright 2015 Guy Sellars