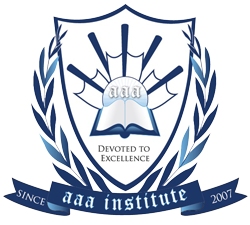 An interview with Guy Sellars, a former student of AAA Institute about his career "pause" and new career choices.
By Ellie Miraftabi
Please introduce yourself.
My name is Guy Sellars and I've been in bank operations and project management arena for many years.
When did you lose your job?
Well, I like to think of this as a career pause. J
In December of 2014, I was part of a reduction in force (RIF) that impacted several thousand employees from my company.
How did you deal with that at the beginning?
For me, I decided that this event was going to be a positive adventure, so I had little if any negative reactions.
While I don't think you are ever prepared to be laid off, I was already aware of many of my options and made plans accordingly.
So you basically had a plan. Where are you with that plan?
Yes, both a written formal plan as well as informal. Most important, I let my plans evolve.
Working from a daily "to do" list, I organized myself with goals that included 30 day, 90 day and 180 day benchmarks.
Within the first 30 days of being laid off, I started the process to take advantage of all the the unemployment benefits which included job training to update my technical skills.
In addition, I began building up my LinkedIn profile and began creating my new "brand". I knew that in this competitive market I needed to re-brand myself from being a Vice President of Project Management at a large company to more of an identifiable brand. Therefore my profile and personal business cards now reflect my target, "IT Project Management Consultant".
By the time the 90 day period was complete, my LinkedIn profile was in good shape I had linked to more than 200 new friends and associates, bringing me up to 500 or so Linkedin friends.
Are you on track for you 6 month goal?
Not yet at my 6 month benchmark, but I've finished my formalized training at the school and now am working on my certifications.
Additionally I'm taking advantage of career counseling with you, which is helping me further focus my energies.
What are you doing today?
As I mentioned, I'm wrapping up several certifications that I feel will be helpful in my next position.
Also, I've had several interviews over the last few weeks and expect more as I become a more active career seeker.
Periodically I re-evaluate my plan, make adjustments, and remind myself how happy and fortunate I really am.
Did anything good come out of the adventure?
Most definitely. Not only did I have time to spend with my mother during a critical period in her life, but I've also reconnected with family that is scattered coast to coast as well as friends.
These things are sometimes neglected when everyone is working. I was appreciative of the time to get back in touch.
What would you do different?
Good question. Not sure I would really do anything different.
Early on, within the first few weeks of being laid off, I had several job opportunities that I did not pursue for one reason or another. At that point, I was determined to hold out for what I thought would be my ideal career.
In retrospect, I'm now seriously considering the same type of positions and locations that I had dismissed early on.
What's the saying, "hind sight is always 20/20".
But, to be honest, I'm really not sure if I should have taken a job earlier as the benefits of the last few months have been so great. But I do think about it once in a while.
What would you like to share with everyone about your experience that might benefit them?
We are all so different, but there seem to be a few traits that will help anyone.
I would have to say that the most important value is to take care of yourself. Not in a selfish way, but to ensure that you project the positive values you want others to see in you.
Surround yourself with positive family members and friends where you mutually keep each other energized.
Remember that people are drawn to you for who you are. Being genuine and helpful goes a long way.
I have to ask, were you ever depressed over the last few months?
That is a fair question. Not really. When I do question my actions, I always refer to my written plans. Everything was done for a reason. And I do track the benefits and positive things in my life in a personal journal. So I have something tangible to hang onto.
Also, I have very supportive family and friends. I guess I should point out that I try hard not be complain, but as mentioned earlier, in helping others to be energized, I stay energized and focused on positive outcomes.
Guy, thank you for your time, anything you would like to close with?
Ellie, thank you for the opportunity to share my story. I truly appreciate your open door policy and the professional encouragement during our one on one meetings.
Always interested in new friends, my LinkedIn profile is https://www.linkedin.com/in/guysellars.
I also have a twitter account, https://twitter.com/guysellars , where I post tech trends.
God bless.