By aaa
In IT
Comments

Off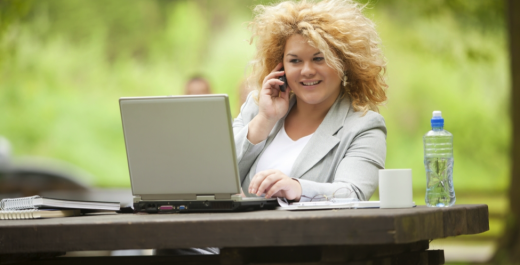 Fast Track to Knowledge
More and more students considering industry certifications offered by cyber giants such as Google, Microsoft, and Oracle, to augment and sometimes in place of traditional learning, such as universities. The technological revolution has completely changed the landscape of professional education. Education is available to anyone with a laptop or smartphone today.
IT certifications have provided passionate individuals with a faster way to improve their skills, get better jobs, and earn more money. The biggest challenge today is figuring out which technical certification to pursue to achieve new career heights.
What's the Difference between a Certificate and a Certification?
The terms certificate and certification are often used interchangeably but there are some clear distinctions between the two. We are comparing the basic features to help out readers differentiate between a certificate and a certification.
A certificate program is for newcomers and professionals alike. While a certification is usually offered to individuals who have gained some experience in their field and can pass the appropriate tests and in some cases an assessment process.
A certificate is focused learning and is awarded by both traditional and non-traditional institutions. A certification typically has no relationship with a degree and is awarded by a standard-setting organization.
A certificate has no ongoing requirements. Whereas many certifications may now require fulfillment of of periodic requirements in order to continue to hold the certification.
Course content of a certificate program is set by a faculty committee of the institution. For a certification, specific companies or industry-wide practices and processes set as standards.
What are some famous IT Certifications available today?
Information technology is an ever-changing and highly dynamic field. As the technology evolves, new types of certifications are introduced by industry giants frequently. There are numerous IT certifications and specializations out there that may confuse an individual about where to start. The choice of certification depends on your job requirements and your career goals.
Microsoft Certifications
Microsoft is one of the biggest IT certification providers today. Microsoft currently offers five different certification options, including applications, server, database, developer, and desktop. One can become a Microsoft Certified Professional (MCP) after clearing the MCP exam and become a part of the MCP community to enjoy several benefits such as promotional offers, Microsoft member resources, the Certification planner, and many others.
MCPs can further advance their career by availing advance certifications to become a Microsoft Certified Solutions Expert (MCSE) or a Microsoft Certified Solutions Developer (MCSD). MCSEs are required to get a recertification every three years, while MCSD candidates get recertified every two years.
Candidates can choose any of the four categories to become a MCSD, which include SharePoint applications, web applications, Windows store apps, and application lifecycle management.
Nine different certification options are available for MCSE candidates, which include private cloud, data platform, business intelligence, communication, messaging, SharePoint, desktop infrastructure, server infrastructure, and enterprise devices and apps.
Earning a Microsoft certification offers many benefits to the candidates. About eight six percent of hiring managers give priority to those candidates who have a certification from Microsoft.
Oracle Certifications
The demand for Oracle certified professionals is growing at an incredible pace over the last few years. Being an Oracle Certified Professional raises the visibility of an individual in an organization. Many organizations require their employees to get certified for career advancement and promotions.
Oracle University offers certifications in various areas such as database, applications, enterprise management, Java and middleware, operating systems, virtualization, and many others.
Fast Track to Knowledge
IT certifications as well as certificate programs are supplementing traditional learning methods and like college degrees are now required by some companies/industries. While degrees provide basic knowledge, IT certifications and certificate programs allow one to remain competitive in today's fast-moving world. The choice relies on the job nature, personal skills, and preferences.
Copyright 2015 Guy Sellars